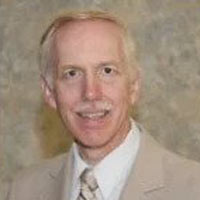 President – Dr. Howard Frost
Howard is a political scientist specializing in international relations. He has been involved through his church supporting Moldova since 1995. Howard's first missions service was in the Ivory Coast in 1986, but his missions activities in recent years have focused on Moldova, Croatia, Armenia, Bulgaria, and other countries of Eastern Europe. At his church, Howard also enjoys participating in music and discipleship activities.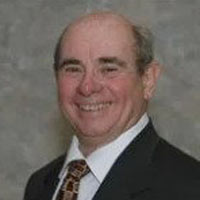 Executive Director Emeritus and Treasurer – Gene Thompson
Eugene (Gene) A. Thompson was raised in Southern California and has an MBA from UCLA. He has twelve years of US Government service – with the Veterans Administration, the Executive Office of the President, and the US Senate. Gene served three years as Director of Development, Christian Service Corps. Gene has been active in real estate since 1966. He founded, owned and operated Adams Inn B&B in Washington, D.C. from 1982-1999. Gene became a Christian in 1973. He has been an Elder, Deacon, and Bible teacher. He co-authored with wife Nancy and two others at National Presbyterian Church the book Facets of Faith: Seeing the Light Through the Stained-Glass Windows of the National Presbyterian Church (Washington. D.C.). Gene's latest book is "My Journey with Jesus. Gene and wife Nancy (deceased) were married fifty-three years with three boys and twelve grandchildren. Gene lives in Washington, DC.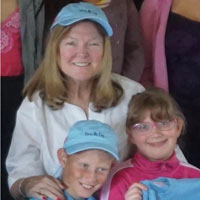 Secretary – Sylvia Mader
Sylvia Mader, Director of Orphan Care for MMN. She is a native of San Francisco, Ca. resided in Hawaii and received her BBA Degree in Business Administration from the University of Hawaii at Manoa, Honolulu. Sylvia worked in the hospitality industry for 22 years as the Director of Catering with Westin and Four Season's Hotels. Currently, Sylvia works in the Real Estate Industry. Sylvia learned about the plight of Moldova's Orphans from a new home purchaser Elena from Moldova. Sylvia saw a photo of Mihaela, an orphan from Elena's Village. She began to sponsor Mihaela and her Orphanage. Since then, Sylvia visits Moldova yearly if possible. Sylvia and her local team of volunteers work with, orphans, to provide religious education, anti-trafficking, clothing, and food, for orphans and transitional homes. We desire to protect and empower our orphans for a better life.